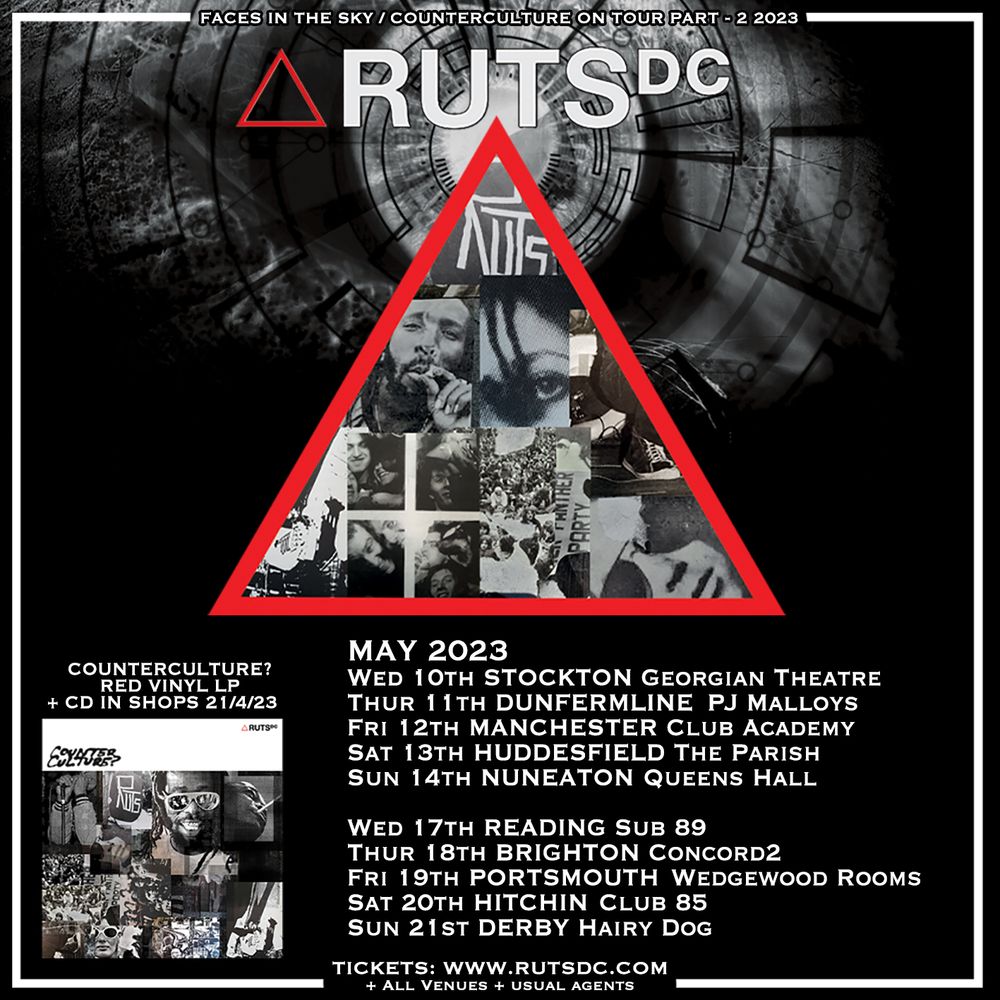 Ruts DC Announce May 2023 Shows + 'Counterculture?' Official Release
More 2022 shows confirmed   The Crack Live and German Dates
Henry Rollins releases new Ruts DC 7" Vinyl 
Ruts DC are pleased to announce a special red white and black 7" vinyl released by Henry Rollins - Find out more HERE
Ruts DC Release 40 Years of THE CRACK Live - Available from June 5th 
Recorded throughout the 2019 Crack 40 tour and expertly mixed in the USA by Lee Groves (Live on Stage ,Music Must Destroy) - This very limited edition release will be available with unique double gatefold packaging containing two beautiful clear vinyl platters from 5th June 2020. 
Each gatefold sleeve will be lovingly signed by Segs, Ruffy and Leigh and will include a full download code sent to you personally on the morning of release while you await delivery of your package. 
Click HERE to Pre Order NOW and receive 4 full track downloads selected from the album by the band to help you through your isolation blues. 
Ruts TV 
During the Covid-19 pandemic Ruts DC have been keeping everyone entertained by launching Ruts TV, giving fans exclusive access videos and interviews 
Check the videos out HERE  
Ruts DC Launch Charity T-shirt
The  BRAND NEW 'Infinity Triangle' t-shirt is being sold as part of The Independent Band Initiative - supporting bands and their crew, The NHS & The Venue Music Trust. 
As part of a new initiative, 10% off the top will go to  both our wonderful NHS and also the Music Venue Trust who are actively tryng to make sure we all have venues to visit once this awful virus is under control ... 
Order the t-shirt HERE